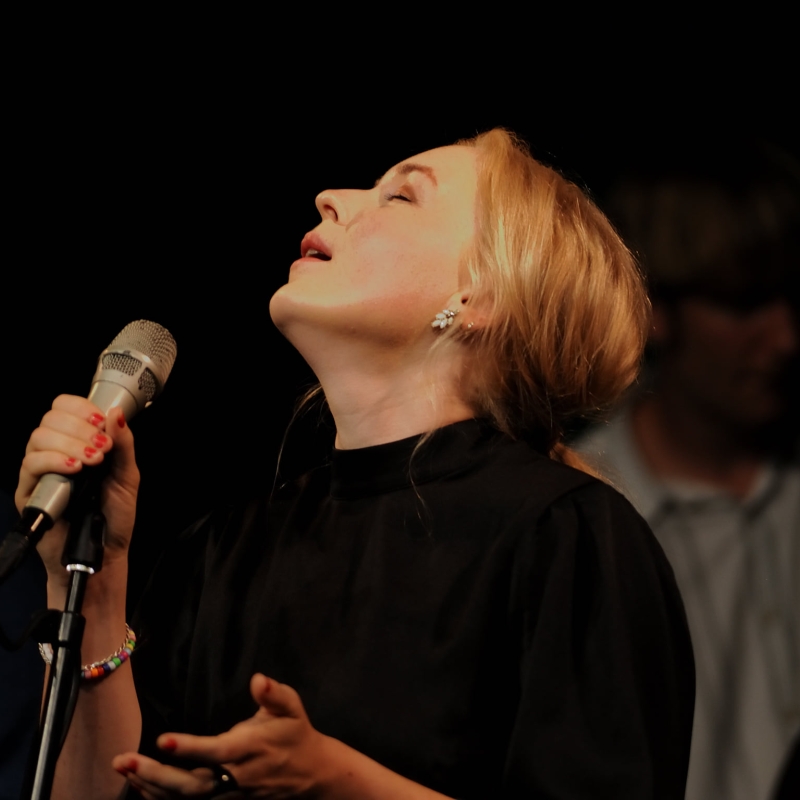 photo:
Kjerstin Siemonsen
May 11th
6:00 pm
- 7:15 pm
Siril Malmedal Hauge
Rhiza Song
We are very happy that former NTNU Ambassador Siril Malmedal Hauge is writing a commissioned work for Jazzfest 2024.
This is what Siril herself says about the Rhiza Song project:
"As in a web of roots, messages are sent in a network of communication - a kind of secret language. In this work I feel like digging in the soil and getting my fingers a little dirty. Making life, fishing for fine fibers, intertwining threads, digging in roots, and looking for fertile ground for musical biotopes. I am fascinated by unique bonds between different organisms, and the belonging to each other in a world that is constantly changing."
Siril Malmedal Hauge - vocals, flute
Andreas Winther – drums
Bjørn Marius Hegge – bass
Vegard Bjerkan – keys
Martin Myhre Olsen – sax
Henriette Eilertsen – flute
With support from the Norwegian Composers Fund.
Age limit: 18 years. We offer guardianship form for youths under 18 at the entrance. Read more here
The doors open at 17:30
Concert starts at 18:00
Tickets: NOK 350/250 (Jazzfest friend). Prices incl. tax
Become a Jazzfest friend and get a discount on all our concerts and a number of other benefits! Register here.
Other practical questions? Read our F.A.Q.