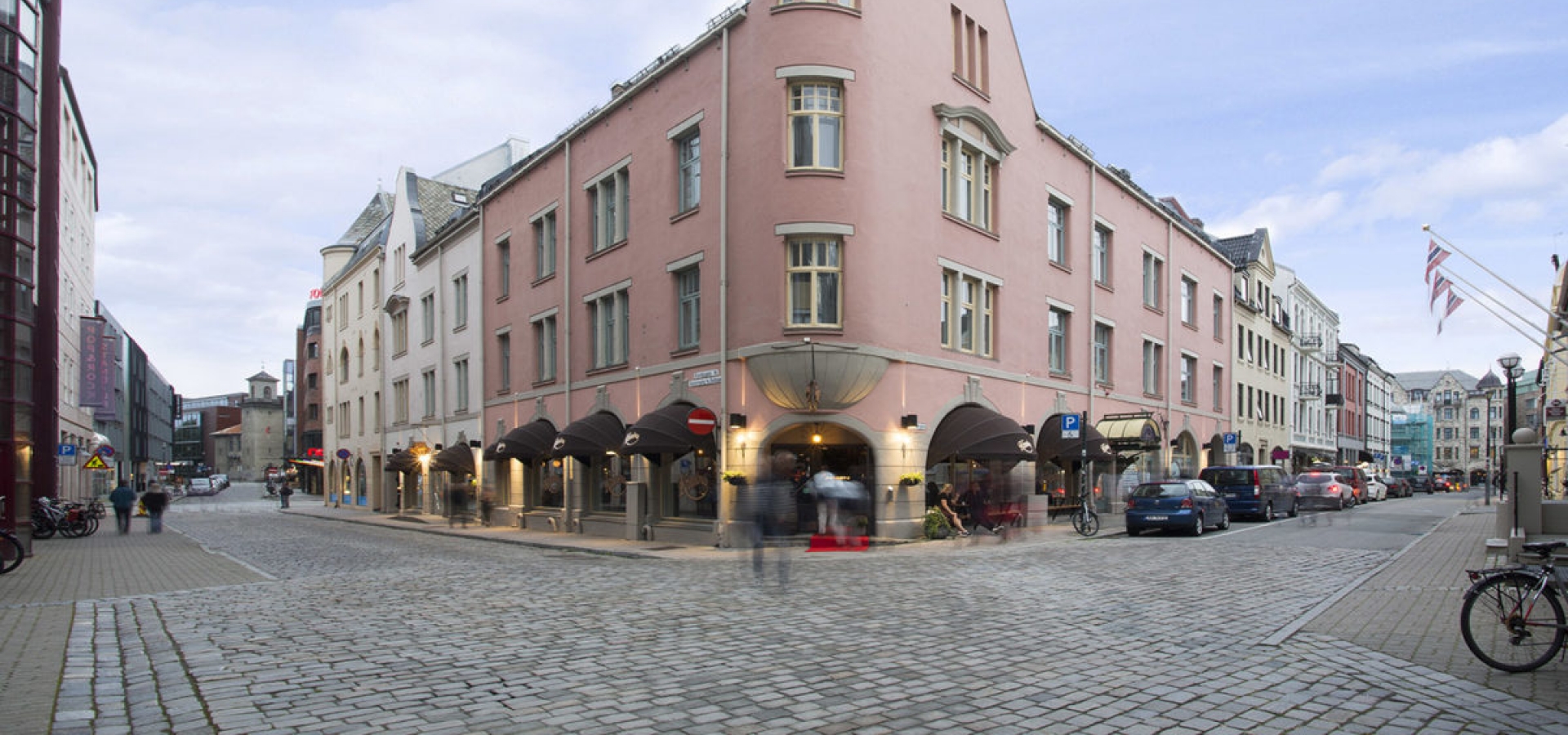 Krambua
Krambugata 12
7012 Trondheim
Norway
Krambua is a cozy pub and eatery in Trondheim city center, a stone's throw away from Olavshallen. Here there are a number of concerts and events throughout the week, such as jazz café, blues club, opera m.m.
In Krambua's own words:
You are now in the oldest part of Trondheim. Close by, probably by what is today Cicignons Plass, was a ski hook, the first harbor on Nidarneset. Here the city grew up in the 1000s. In the Middle Ages, this was the northeast corner of the city. Brattørveita was the town's northernmost street and was then called Nordfarergata. Here lived those who traded with northern Norway.
Krambugata was called Kaupmannastrede, and was the city's main street. It went from Brattørgata up to the ongsgården by Nidarosdomen. Later, the street was known as Nedre Strede because it was the lower part of the main street. In the 18th century, it changed its name to Kremmerstredet.
Where the Bakery Home Hotel is located today, Jacob Halseth started the bakery in 1863. On the other side of the street, today Olavskvartalet, was the bakery's warehouse and warehouse. On the corner of Krambugata and Brattørgata, Halseth had a bakery outlet. The bread shelves from the sale can be seen today here in Krambua. On the plot Krambua is today, Hotel Scandinaviae was established in 1888. In 1904, the hotel burned to the ground.
Architect Hagbart Schytte-Berg was responsible for the reconstruction, and the new hotel was completed in 1908. It included this building, as well as what is today known as Kleingården. The whole quarter was called the Art Nouveau quarter. Hotel Scandinavie kept going until 1953, and also included the popular City Cafè.
Our employees welcome you to a pleasant dining experience in our atmospheric premises.
https://krambuatrondheim.no